[By Genesis Schmutz]
Greetings from the San José hospital! COVID tests are officially the worst, but aside from stinging nasal cavities, we are all in good spirits and health – God is so good to us! We are the sheep of His pastor and, like sheep, we are learning to hear and follow His voice. He is leading us and providing for us so clearly; we are all strangely peaceful in the midst of odd and ever-changing circumstances.
We caused quite a stir in the San José airport. After weaving through the terminal's various health checkpoints, we were waylaid and separated at customs. Evidently, airport security had been informed that all ground borders were closed, thus making our Managua, Nicaragua-based return flight illegal. This was not discovered, however, until Mahala had already slipped past customs authorities. So, while the rest of us were ushered into and locked in an empty waiting room, Mahala was sitting all by her lonesome in front of the airport shops. Dan convinced the guards to pass Mahala a note through security informing her of the developing situation.
As Dan was trying to contact Mahala, we students were eating, singing, praying, and catching up on our reading. Jeff was texting and calling travel agents and connecting like an absolute pro. Before too long, we had changed our flight departure location from Managua back to San José, Mahala was reunited with the team, and we made it through customs and into Costa Rica.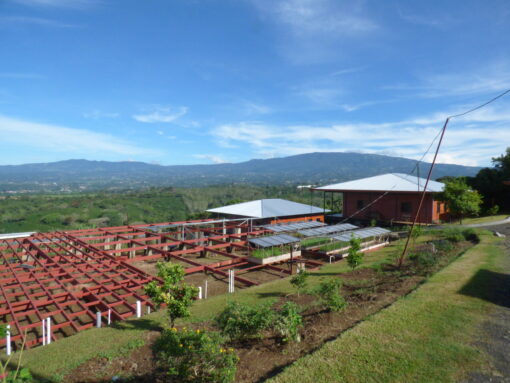 After an hour long evening bus ride, we arrived at the Rice and Beans compound. It was dark and misty upon our arrival, but the valley and mountains north of campus were illuminated with twinkling city lights. We were received warmly and we feasted on spaghetti and coffee.
The Rice and Beans complex is stunning. Construction began in 2019, so our dorms are fully loaded with AC, hot water, and well-plumbed toilets. We all slept like rocks last night! This morning and afternoon was spent getting to know and working with Rice and Beans staff. To a one, the staff here are wonderful, quality people; they are so kind and generous!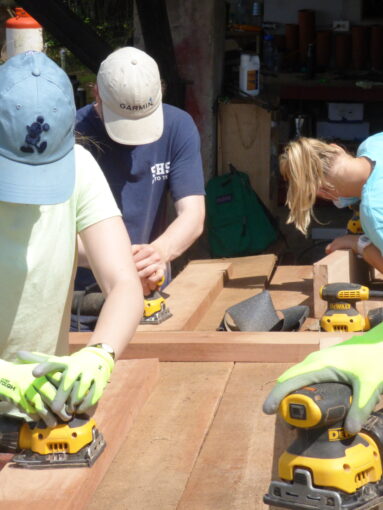 Because construction of the campus only began in 2019, there is much to be done on this property. Bunk beds need to be constructed for the new dorms, walkways need to be laid, and the garden needs to be planted and maintained. We each chose a team (gardening, construction, food prep) that best caught our fancy and worked until lunch! A rainstorm hit right after lunch just as we were all piling into the bus to head to the hospital for our COVID tests.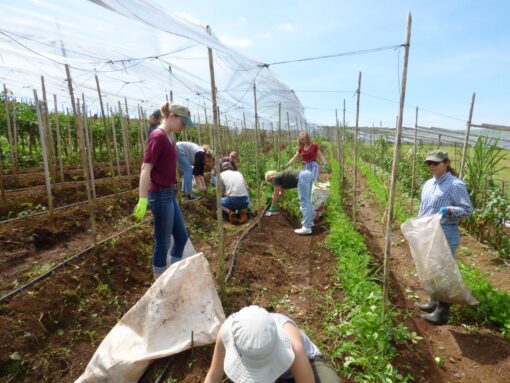 Needless to say, the bus ride to the hospital and the waiting room in the hospital were a bit tense, but now that the testing is done, it feels as if a great cloud of worry has lifted off the team! We won't know the test results until tomorrow (Friday) evening, and our plans to go across the border into Nicaragua depend on these results, so we all appreciate your prayers! We did find out, however, that airport security was misinformed. The ground border into Nicaragua is wide open to all who test negative for COVID!
Pray hard that God's will would be done in all things and that peace like a river would continue to flow over us.
Thank you for your love, thank you for your prayers, we shall see you soon!
Buenas Noches!
– The ACTS 2020 team