[by Luke South]
Yesterday was a busy day for the team helping Rice and Beans Ministries. We started out with continuing the work we did the day before around the property. We helped with gardening and making bunkbeds for a new dorm building. It was hot, but rewarding work, and made a fairly good dent in their work load. We then enjoyed a good lunch shared between teams, and started preparing for what their ministry is known for: handing out rice and beans to communities in need. We filled 60 grocery bags with two bags of beans and one bag of rice and prayed over them together. Their – and now our goal – was not only to feed them spiritually with prayer and letting them know that the food was a gift from God.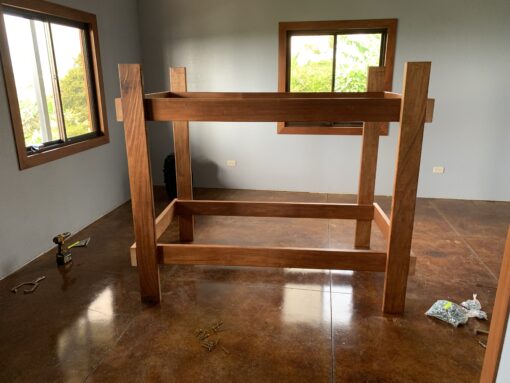 After our time of prayer, we loaded into a bus and were taken about 20 minutes away, up to a community at the top of some nearby hills. We divided into four groups with someone who could act as translator leading each group. I think I can speak for everyone by saying that it was sincerely powerful and humbling. As we visited different families, it helped open our eyes to a community that has to deal with very real problems of hunger, shelter, health, and even losing loved ones. Despite all of that, it was amazing to see how a grocery bag full of food was such a blessing to them. Even though the act was simple (and felt so small), it gave a clear canvas for our Lord to work on. As we handed the bag of food out, we told them it was a gift from God and then prayed with them. It was difficult with COVD; we couldn't hug them or really even get that close to them, but there was a beauty in trusting in Jesus that He was working in them despite the restrictions. For God is much bigger than any obstacles or restrictions.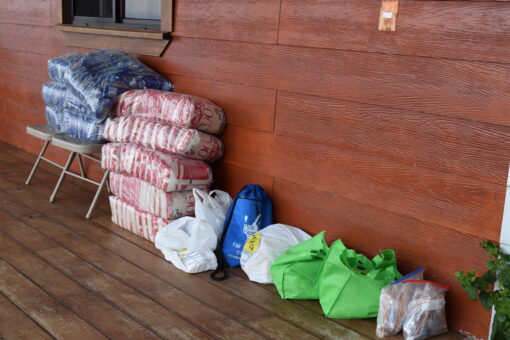 Getting back on the bus was heartbreaking in a way. We were able to serve them and hopefully provide relief, but reality is harsh for them and we had to leave them in that. In that, though, we pray with sincerity and earnestness and with complete faith that Jesus is working in them and that they did understand the food was from God.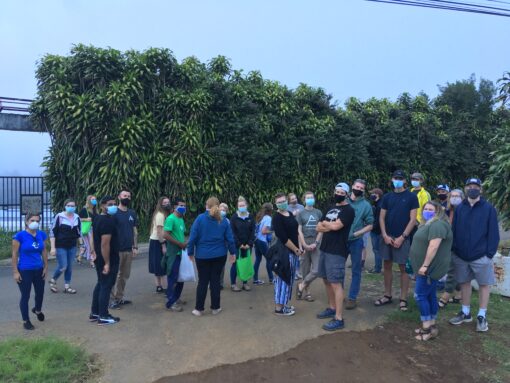 We returned safely back to Rice & Beans Ministries, enjoyed dinner, and then everyone met for communion to capp the day off. With the circumstances surrounding our trip so far, along with the unceasing hospitality of Rice and Beans, this communion had an overwhelming impact on our team. It was a chance to reflect on what we were allowed to do so far. Through songs of worship, prayer, and breaking of bread, the Lord met us and filled us with humility and joy of where we were. Nearing the end of this time, the people of Rice and Beans asked us to sing another song so they could wash our hands and pray for us. This was to reflect Christ as he washed His disciples' feet. They reflected Christ beautifully and it fitted the room. It was truly hard to process – we came to this ministry to serve and yet as our time came to an end with them, we were beyond filled by their humility and godliness.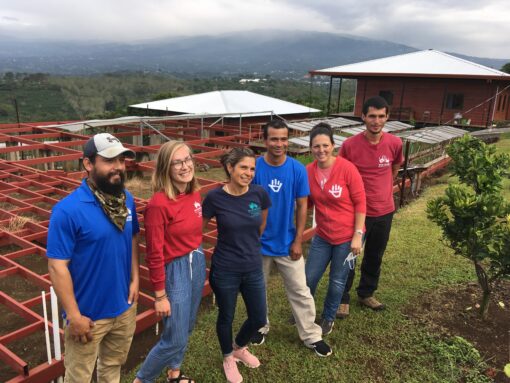 Our time on November 13th in Costa Rica was an amazing day of being renewed in Jesus. Renewed in His love, His faithfulness, and His complete sovereignty of this trip. Costa Rica was a very last minute addition and yet we left feeling blessed. As I write this, the team is sitting in the border of Costa Rica and Nicaragua waiting, but waiting with the assurance that God will place us exactly where He wants us.
Thank you God for being good.
Luke South