[By Eli Barnhart]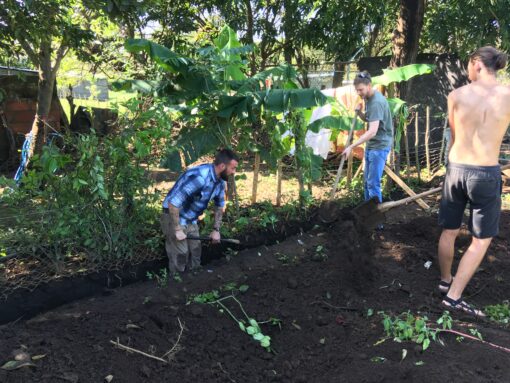 On Thursday the 19th, a few of us went to Telica to help with some construction work. ICC has a small sister church there that is expanding its building to include a room for children's and youth ministry. A truck came at 8:30 in the morning to pick seven of us up from our hotel. We drove around half an hour out of the city of Leon to the small town of Telica. We arrived at the church and soon started digging. The foundation for the addition was almost complete, so we dug the remaining trench and leveled the bottoms of the rest of the trenches to the proper depth. We then dug ten inches deeper on the corners and along the wall in places to anchor the pillars. At about that time they brought lunch for us. We sat in the church, drinking Coca-Cola, eating chicken, and talking about the price and availability of Bibles in Nicaragua.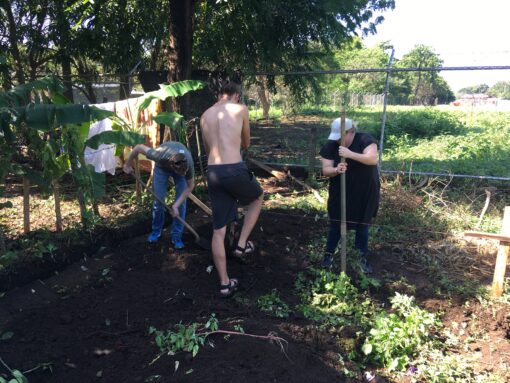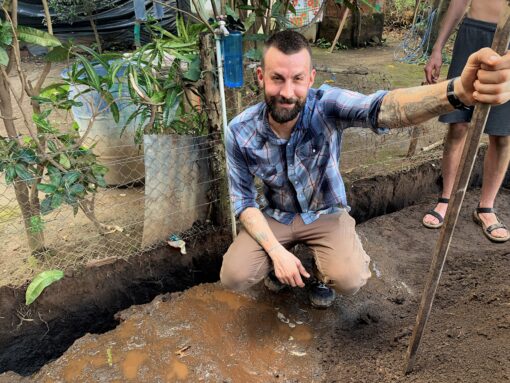 After lunch we finished breaking a large chunk of rock-filled concrete away from where one of the columns needed to be with hand tools. We also wired together the rebar skeletons for the columns. We then mixed concrete with shovels on the church floor, then used it to anchor a few of the rebar skeletons before we left.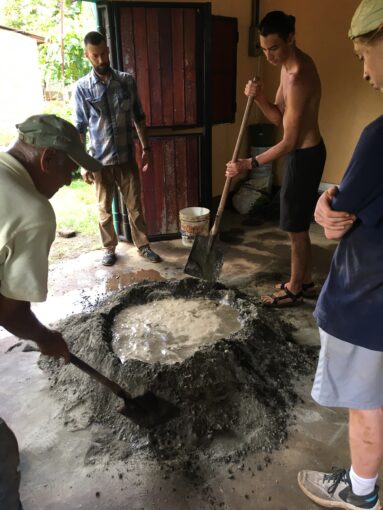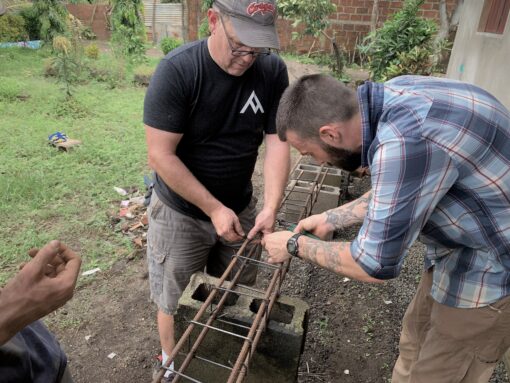 It was quite refreshing to get out work hard. It was great to work alongside and fellowship with our Nicaraguan brothers in Christ. Even though we didn't share the same language for the most part and had very little in common, it was beautiful to see the love and unity that Christ brings.