Fall 2023
Antioch Christian Training School (ACTS) Essentials is a 4-month "discipleship sabbatical" where young adults can take time out to do nothing more than fall in love with God more deeply, apply that love through a local ministry, and prayerfully discern God's direction for life's next step
Essentials is designed for young adults, ages 18-25, who are at a crossroads yet eager to serve God with their lives. Essentials is for both men and women and is limited to no more than 16 students per session to insure both intimacy and a sense of community. The 4-month program is both full-time and residential, uniquely designed to fit into the semester schedule of most colleges and universities.
Grow your love for the local church and your community.  Each week we leave our campus to "go and serve" alongside a local ministry.  This provides an opportunity to practice what we have been learning by expressing the love of Christ in tangible ways.
Learn to live out what God has taught you during a one-month international outreach. Each outreach is anchored to a local church or focused on planting churches where one does not already exist. We have taken ACTS students to Romania, Kenya, Sierra Leone, Thailand, and Mexico.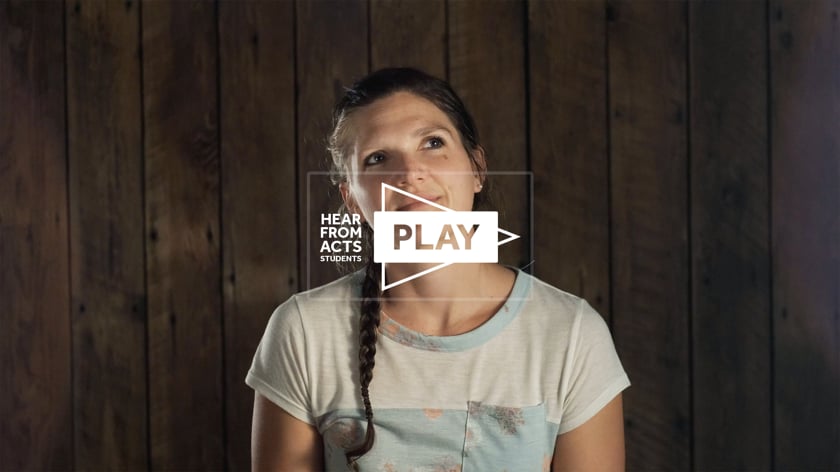 Listen to the experience of some of our alumni.
God has transformed many lives through the ACTS program. He has grown understanding and devotion, equipped and sent students, prepared them for a greater purpose. Ruined them for the ordinary. 
Listen to the impact that discipleship makes. 
ACTS exists to meet a vital need, where the Church most often finds it difficult to disciple young adults because they're on the move and need strong, personal connections within the body.
70% of professing young adult Christians leave the church in their college years. 
Yet, as far as we can observe – ACTS alumni are thriving in their walk with Jesus, reversing the trend and giving us hope.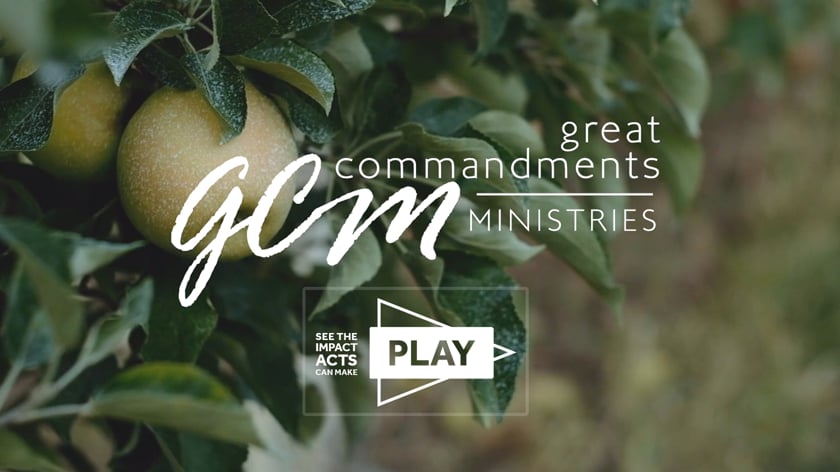 Do you desire to love Jesus more deeply?
The Apostle Paul took time in Antioch between missionary journeys to grow and seek God's direction within a community of believers. Essentials is a place where young adults can do the same before taking the next step on their journey. At Essentials our ultimate goal is to see each participant develop a deep and abiding love for Jesus Christ that will serve as the foundation for all of life. We believe that Essentials will help you more clearly define your passion and instill within you an eagerness to serve Jesus Christ with your whole heart, wherever He should lead.
More Program Details
Find more information, dates, and a more detailed description of ACTS essentials
Daily Schedule
A sample of a day in the life of Essentials, intended to be rigorous yet restful.
Here's what you need to do next
You Can Apply Online Today
Don't Wait. You can complete our ACTS application process online by filling in some forms and sending out a reference link to a couple of people who are close to you.
Our admissions team is here to help you. So please don't hesitate to reach out for help. (509) 673-2290 or email [email protected]
Tuition for Essentials is $3,775. If accepted, a non‐refundable matriculation fee of $250 is due two weeks after your acceptance, (please pay this by check). A $100 "early bird" discount is given to all students who pay their tuition in full one month before the program start date!
Some scholarships are available. Don't let finances be the barrier to pursuing the Essentials program. If you're concerned about the tuition cost there may be some help available. Apply for a scholarship here